Artist's Statement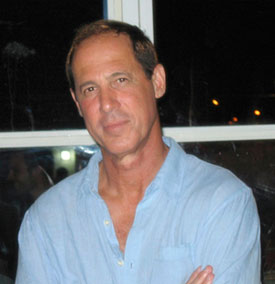 It's all around us...Beauty. Sometimes it doesn't reveal itself to us without a "nudge". I use my camera to capture the "found reality" where the beauty is often hidden and refuses to readily reveal itself. The images I take are usually a result of an intuitive sense that something exists within that is not necessarily perceived by my physical eyes.
So, time, technology in the form of computers, software, state of the art archival Giclee (fancy word for "ink jet") printers and other materials are then used to enhance, distort, bring color and form together synergistically to "nudge" that "found reality" in a shameless attempt to unlock that beauty for the physical eye of the beholder.
Sometimes the journey can be a long and arduous one, and sometimes it results in failure, but when it works .......
the "ugly duckling" becomes the beautiful swan....and it's good!
Sometimes others have said it better....
My God, I can see. Look at these things I saw.
Elmer Schooley
The painting has a life of its own. I try to let it come through.
Jackson Pollock
Look and you will find it. What is unsought will go undetected.
Sophocles
It don't mean a thing if it ain't got that swing.
Duke Ellington and Irving Mills